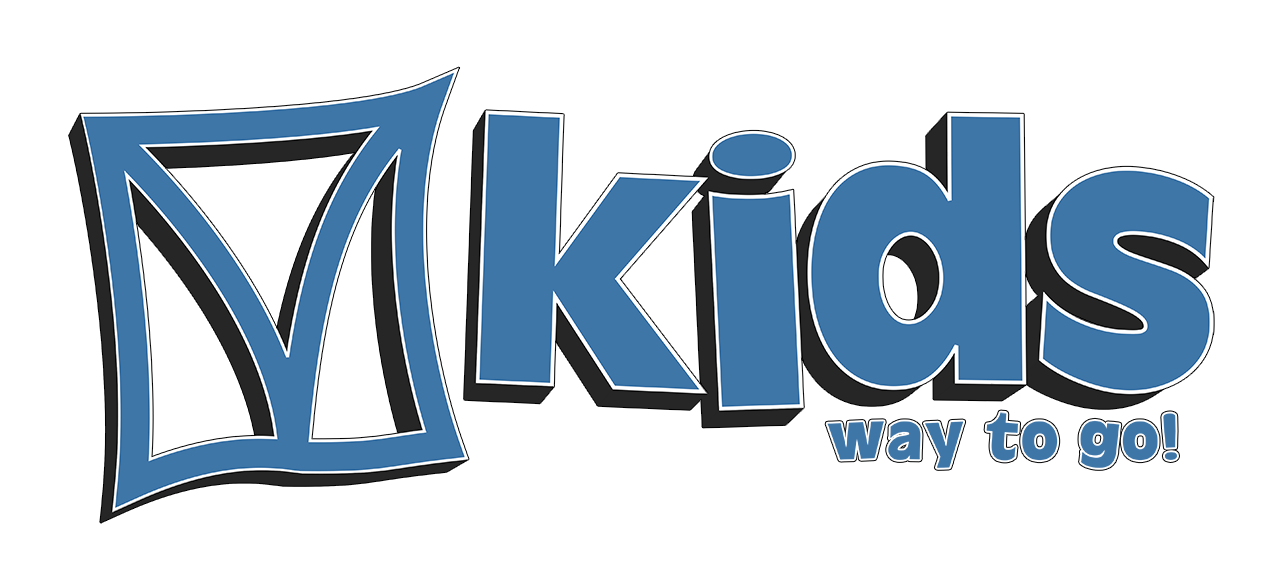 Kids LOVE the Vineyard
And the feeling is MUTUAL! Every Sunday, our classrooms are filled with all kinds of kids. And we don't just provide childcare so adults can go to church…
Every Sunday, we create spaces for all kinds of kids to feel known and loved as they worship and celebrate Jesus together. We believe deeply in empowering kids from a very early age to pray, learn, and lead one another. Our hope is to partner with your family to help your kids experience and know-how deep and wide God's love and purpose is for them.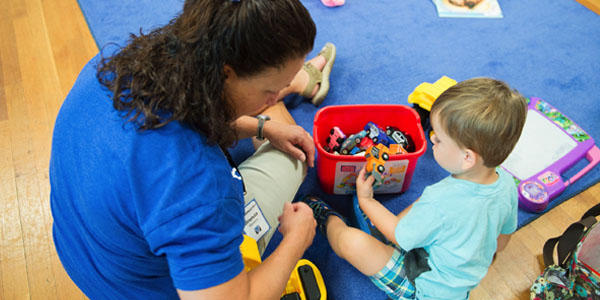 NURSERY & TODDLER: Ages 0-3
We're delighted to have newborns through toddlers join us in class each week! It's designed to be safe & engaging for your little one. We have lots of age-appropriate toys, soothing videos, and loving arms. We want your child to experience the love of God every moment they're with us.
We will have gluten/dairy-free rice Chex and water available for toddlers in class. For our littlest ones, please let us know any special instructions or when your baby needs to eat at check-in.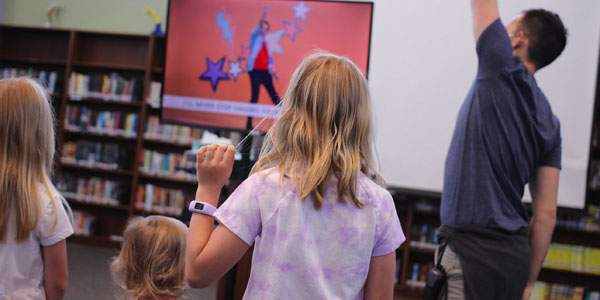 KIDS WORSHIP: Ages 4yrs.-5th grade
We created an action-packed class for Pre-K through elementary students that's always moving and constantly learning. Our teachers use many different methods to speak to all learning styles. Each week we have music, games, crafts, prayer, teaching, and, of course, a ton of fun!  After worship we divide up by age into small groups for age-appropriate discussions and activities on how God's word applies to and impacts our lives.
If you have any special instructions for your student, such as tips about learning styles, please let us know at check-in.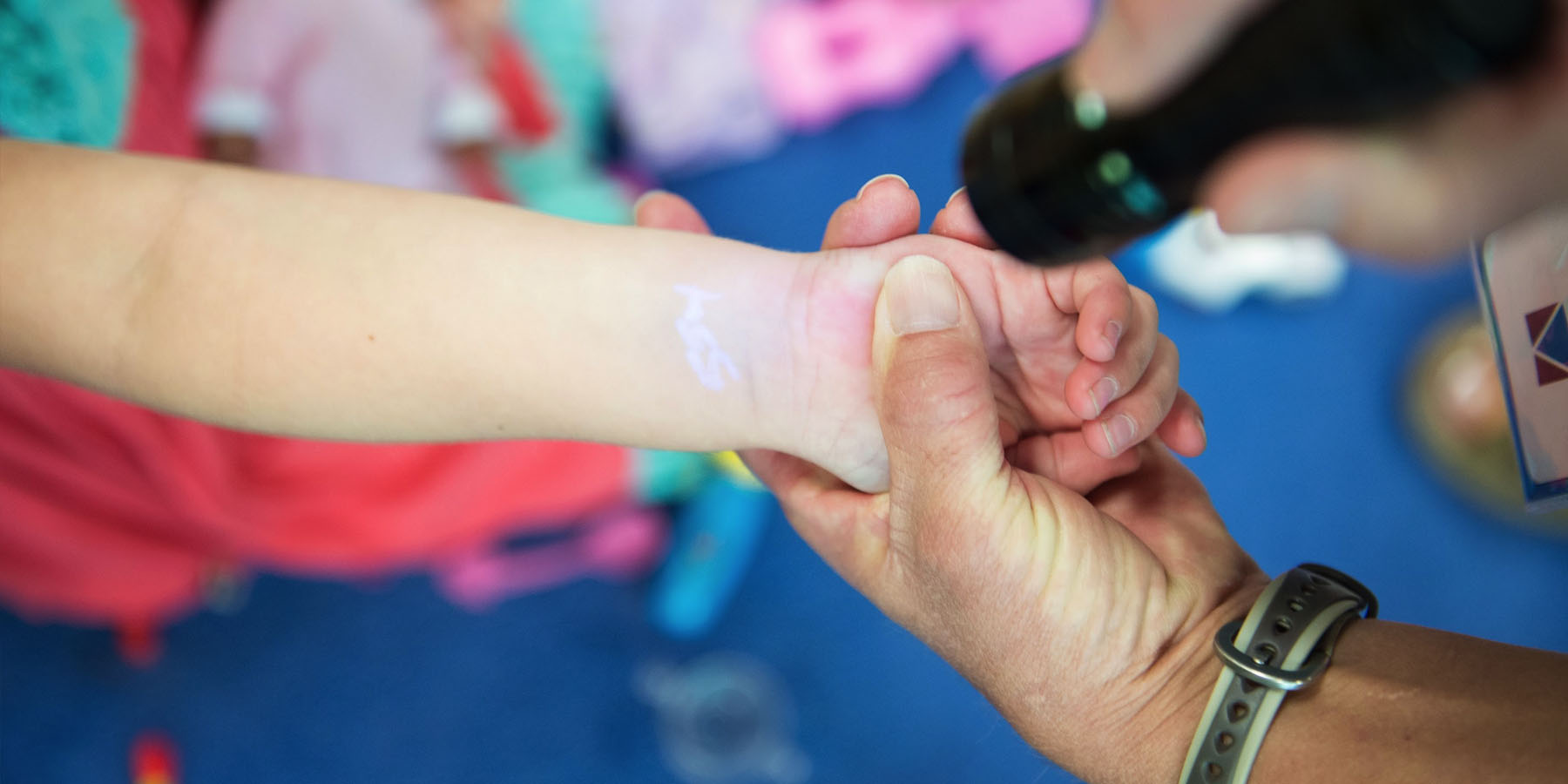 CHECK IN: All Classes
Children are welcomed into the classrooms 10 minutes prior to all services and must be checked in by a parent or guardian. Using invisible ink, we'll mark the wrists of both you and your child.
To check your child out of class when you're finished worshiping, please allow us to verify that your wrists match. For security reasons, we ask that parents do not enter classrooms, but remain at the door until your child is dismissed to you.
HAVE A QUESTION ABOUT VINEYARD KIDS?
Contact Erin for more information. She'll be happy to answer any questions and help you get plugged in at Vineyard Springbrook.